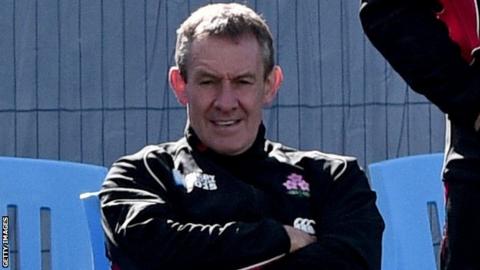 Welsh coaches Kingsley Jones and Leigh Jones will see their teams begin their final bids to reach the 2019 World up in France on Sunday.
The former Dragons coaches are in charge of Canada and Hong Kong respectively at the World Cup qualifying repechage in Marseille.
Kingsley Jones' Canucks kick off against Kenya in Sunday's opener.
Hong Kong face Germany later in the day in the four-team play-off that will end with one going to Japan next year.
Kenya await Hong Kong on Saturday, 17 November and Canada take on Germany later that day.
On Friday, 23 November the repechage ends with Kenya and Germany meeting before the Joneses become direct rivals in the event's final game.
The winners will be in Pool B in Japan, where they will take on World Cup holders New Zealand, South Africa, Italy and Namibia.
Germany's squad includes Bridgend back Jamie Murphy.