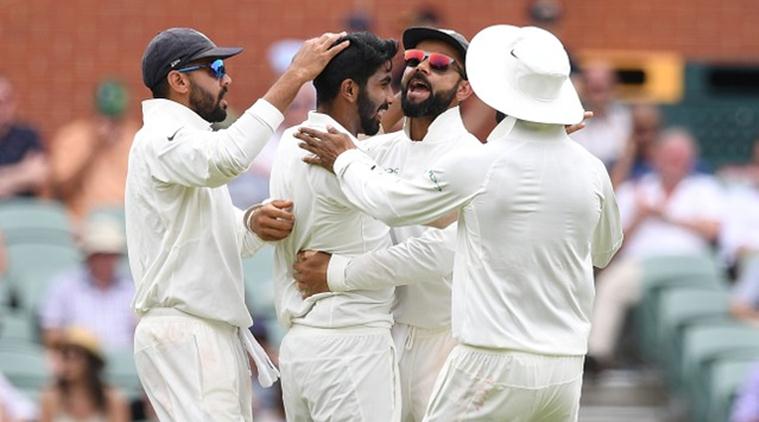 With India already placed in a strong position with a 166-run lead, Indian seamer Jasprit Bumrah believes that R Ashwin will play a major role, when Australia come out to bat to chase down the target. After a gritty 71-run partnership between Virat Kohli and Cheteshwar Pujara for the third wicket, India reached 151/3 at the end of Day 3 of the first Test at the Adelaide Oval.
"Ashwin will obviously play a more crucial role now because with the rough, we saw Nathan Lyon using the rough to his advantage. He is an experienced bowler and knows what he has to do. So he will probably work on it and he will play a crucial role for sure," Bumrah said at the end of day's play.
Bumrah credited the bowling department for packing up the Australian tailenders in the first session on Saturday. The seamer stated that bowlers are constantly trying to figure out the lengths which are useful.
Comparing the Australian conditions with the ones in England and South Africa, the 25-year-old said, "In South Africa and England, there was a lot of lateral movement. Here the wickets are slightly flatter because you get bounce, but you have to be consistent."